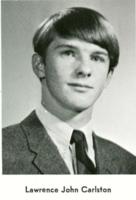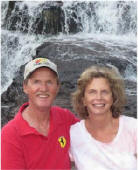 2012 Photo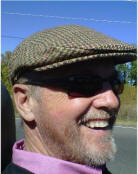 2012 Photo

Caring Bridge Posting:
Died: January 9th, 2013
Cause of Death: Complications of Leukemia

Lary Carlston, passed away on Wednesday, January 9th from complications of Leukemia. Larry was originally diagnosed in early 2012.

This is from his Caring Bridge site (Larycarlston):

Please join us in a celebration of Lary's life on Thursday, January 17, at 6:30 pm in the club house at Four Seasons at Rush Creek, 7550 Rainer Lane North, Maple Grove, MN 55311. In lieu of flowers, memorials are preferred to the American Cancer Society.
Minneapolis Star Tribune:
Carlston, Lary Lary made his final flight (hopefully in a Stearman biplane) on January 9, 2013 at the age of 62. He will be dearly missed by his wife and best friend of nearly 44 years, Carla. He is also survived by son, Geoff (Sara); daughter, Andie Helmich (Andy); grandchildren, Elizabeth, Jack and Luke; Wiley; siblings, Marty, Bruce, Bobbi Sye and Ginny Pledger. Lary was diagnosed with a rare form of leukemia on December 30, 2012. During the last six months of his life, he was able to do the things he loved which included flying, motorcycling and spending much time with family and friends. It's important to know there was nothing left unsaid. We wish to thank the nursing staff at Methodist Hospital for the excellent care and kindness given to Lary. Additionally, we thank Dr. Devineni, Dr. Zent and Dr. Byrd for their tireless efforts to help Lary. Please join us in a celebration of Lary's life on Thursday, January 17, at 6:30 pm in the club house at Four Seasons at Rush Creek, 7550 Ranier Lane North, Maple Grove, MN 55311. Memorials preferred to the American Cancer Society.

Published in Star Tribune
on January 13, 2013