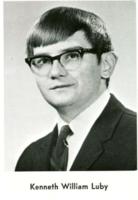 1968 Yearbook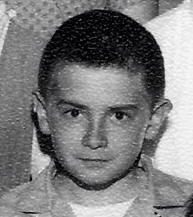 6th Grade Photo

Deceased - October 12, 2023

We last saw Ken at our 50th Reunion at the French Park Event. It was the first reunion that Ken had attended. He came with a large envelope of grade school class photos that we didn't previously have and was kind enough to let us scan them for our web site. Until recently, Ken resided in the same home that his family had as he was growing up until just recently.
Ken joined the military shortly after HS graduation and was a US Army and VietNam veteran.
Update from family at the Funeral:
Ken recently moved from his childhood home to an apartment in Long Lake. Family members were unable to reach him some time after the move and it was discovered that he had passed away in his sleep, of natural causes. He had not been ill.
Luby, Kenneth W. age 73, of Wayzata, died October 12, 2023. Preceded in death by parents, Kenneth and Lillian. Survived by cousins and other loving relatives and friends. Funeral service 11 a.m. Thursday, October 26, 2023 at David Lee Funeral Home, 1220 East Wayzata Boulevard, Wayzata. Visitation one hour prior. Interment Long Lake Union Cemetery. David Lee Funeral Home Wayzata 952-473-5577
Published on October 22, 2023