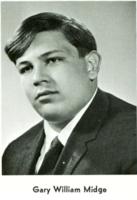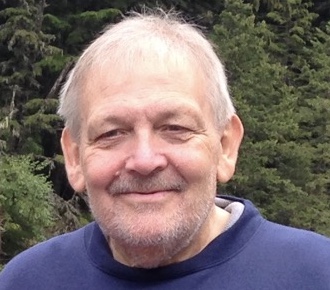 From Gary's Family
Deceased - September 2, 2019

Gary William Midge died at age 68 on September 2, 2019 at St. Joseph's Hospital in Brainerd, Minnesota of complications related to lymphoma. He was born in Minneapolis, Minnesota on September 24, 1950 to Gwendolyn June and Fredrick Wilhelm Midge. He was married to Susan Viola Dorow on September 25, 1976 in Minnetonka. Gary graduated from Wayzata High School in 1968 and later earned his Associate of the Arts degree, and practiced occupational safety as a consultant with his company, the Solutions Group.

Gary loved the outdoors and was especially attached to the mountains and badlands of the western United States, which served as the setting to his 2002 novel, The Burning Hills, published under the pen name Will Garret. He sang baritone in various settings including the St. Joseph School of Music Festival Choral and enthusiastically passed on his musical gifts to his children and grandchildren. He enjoyed sports of all kinds and closely followed politics. His family often referred to him as "Midge the Map" for his uncanny ability to find his way around without GPS or directions even in locations where he had never been.

Gary is survived by his wife, Susan; his children, Stacey, LeAnn, Benjamin and his wife Jenni, and Fredrick and his wife Taylor; grandchildren Emily, McKenzie, Calla, Adeline, Alexander, Claire, Samuel, Cecelia, and Peter; sisters Donna and Carol and her husband Jamie; nephew Jonathan; and many extended family members and friends. A memorial service will be held at the Church of Jesus Christ of Latter Day Saints at 101 Buffalo Hills Ln W, Brainerd, MN on Friday, Sept. 6 at 1:00pm. The family will be available for visitation at 12:00pm at the same location.

A luncheon reception will follow the service. Nelson-Doran Funeral Home is handling arrangements and may be contacted for more information. Memorial donations can be made to the American Cancer Society at www.cancer.org or the American Heart Association at www.heart.org or American Heart Association, 300 S. Riverside Plaza Ste. 1200, Chicago, IL 60606-6637.
---
Previous messages received from Gary to the class:
2/18/2009
Hi Everyone!
Great to have seen so many of you at the 40th. Look forward to our monthly dinners and an opportunity to reunite with some of you who were unable to attend last summer's event.