AIDS treatment goes global: the primary focus has shifted "from end-of-life hospice care to outpatient clinical care, as HIV-positive patients on new drug regimes [sustain] longer, healthier lives."
from a published article:
USA Today (Society for the Advancement of Education),

March 2006 by Ged Kenslea, Lori Yeghiayan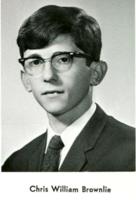 ALMOST 20 YEARS AGO, a small group of friends, outraged over seeing peers with AIDS dying in the streets of Los Angeles, banded together to "fight for the living and care for the dying." With a coffee can and a clipboard, this group, led by New York native Michael Weinstein, raised awareness and funds door to door to press for legislation that ultimately allowed them to open the first licensed AIDS hospice in California. Since that time, the fledgling group has grown to become AIDS Healthcare Foundation (AHF), the largest ADS organization in the U.S., operating free treatment clinics in this country as well as Africa, Central America, and Asia, serving close to 30,000 patients worldwide. The group also has continued--and expanded--its tradition of outspoken advocacy through protests, patient marches, lawsuits, and lobbying for legislation, all on behalf of those who are living with HIV/AIDS.
As the Foundation grew and evolved in response to the exploding epidemic, Weinstein never lost sight of the co-founders' original pledge. As president, he oversaw that historic opening of the Chris Brownlie Hospice, named in honor of co-founder and close friend, Chris Brownlie, a Los Angeles writer. Brownlie, who was living with--and dying from--AIDS, first inspired Weinstein and friends to act after he spent days on a stretcher in the halls of a Los Angeles hospital awaiting admission. At the time (1988), in addition to widespread misunderstanding and fear of the disease, few hospitals were equipped to care for AIDS patients, and no effective medical treatment was available.
"We provided compassionate end-of-life care to nearly 2,000 patients at this first hospice," recalls Weinstein. "Chris himself lived his last days here. We, his friends, find comfort in the care we provided to so many in the facility that bore his name."
Brownlie often wrote of his straggles with AIDS, chronicling the physical and emotional toll of the disease that ultimately claimed his life in November 1989. In his poem, "AIDS," he captured a sentiment that still resonates today, " ... It is surviving and believing in the future."
"All of us at AHF continue to honor Chris" memory and his belief in the future in the work that we do every day bringing life-saving treatment to people living with HIV/AIDS worldwide," concurs Weinstein.
Today, AHF is a 24/7 operation, offering HIV prevention and testing services, as well as medical care and life-saving drug treatments in more than 30 clinics on four continents. With the arrival of effective treatment in the form of anti-retroviral therapy--the so-called AIDS drug cocktails in 1996--HIV/AIDS, at least in the developed world, has become a chronic, manageable disease. In response, Weinstein and AHF shifted the primary locus of the organization from end-of-life hospice care to outpatient clinical care, as HIV-positive individuals on the new drug regimens began leading longer, healthier lives.