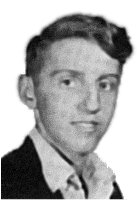 Obituary:

From Minneapolis StarTribune
Published April, 11, 2015
Austin F. Burgi (Sr.), 66, of Wayzata MN, passed away on April 7, 2015. Preceded in death by his wife Shirley and son Corey. He is survived by his partner Deborah Wilcox, his siblings: Robert Jr, Bruce, Thomas, Robin, Wallace, children: Tiffany, Austin Jr (AJ), his wife Laurie and Kate (Casper) and her husband Jeremy, grandchil dren: Cailin, Evie, Logan and Helena.
Memorial service to be held at 2:30 pm on April 13, 2015 at the Wayzata American Legion, 949 Wayzata Boulevard, Wayata, MN.
Published on April 11, 2015

Read more at: http://www.startribune.com/obituaries/detail/74350/?fullname=austin-f-burgi,-sr#WtmeR927xdlBH5qa.99